Report Week Ending 21st November 2010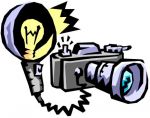 Given the week's conditions Silverpark was able to host only one of two scheduled under 21 championship games on Saturday 20th November 2010.  This was the A quarterfinal clash with Crumlin.  The C championship game against Naomh Mearnog switched to Pairc de Burca.

 

At the Tipperstown venue a fifth minute goal from Naomhan O'Rearden seemed to set Crokes fair for victory but Crumlin responded with two placed ball overs.  Four points in succession from Sean Murphy, O'Rearden and two from Kevin O'Loughlin, the first a peach, opened up a five point gap by the sixteenth minute.  The visitors then reeled off three non play minors on the trot before Conor Clinton and O'Rearden made it 1-6 to 0-5 after twenty five minutes.  Crumlin got their first score from play, quickly cancelled out by A Sean McGrath and then the Crokes lead was extended by O'Rearden to make it 1-8 to 0-7 at the short whistle.

 

Six minutes into the second half Crokes had registered five wides but no score.  Crumlin pointed and Crokes recorded another wide.  Enter O'Rearden for his fifth score of the game.  Crumlin pulled a point back and it stood 1-9 to 0-9.  Sustained Crokes pressure looked to be going nowhere when O'Rearden brought his personal tally to 1-5.  A McGrath point put the Kilmacud side 1-11to 0-9 to the good.  With three quarters of the game gone Crumlin raised their tenth white flag and some wondered if Crokes could shake them off.  They needn't have worried.  The visitors failed to trouble the scorekeeper again while the Stillorgan outfit found its rhythm and pegged on another 1-7, the goal coming from O'Loughlin.  In the semi final Crokes face Ballyboden St Enda's

 

 

Down in Glenalbyn a drama was unfolding.  Into injury time Crokes led by four points.  Naomh Mearnog goaled and pointed to force extra time.  This failed to separate the sides and they must now meet again after tying at 3-12 each.  Best for Crokes were Steven Beale Gary Melican Chris Cunningham and Conor Caulfield.

 

Group game number two in the inaugural Leinster GAA "3G" Tournament at Bray Emmets saw the under 16's gain a small measure of revenge for their championship exit when they defeated Cuala by 5-9 to 2-6.  A blistering opening period effectively settled the outcome after twenty minutes.  At half time the Kilmacud lads led 4-7 to 2-3.  Man of the match Neil Gorey led the way with 3-5 ably supported by Robert Murphy, Andrew Colclough, Cian MacGabhann, Conor O'Dwyer, Cian Gormley and Barry Horan.

 

Squad:

 

E Allen, L O'Sullivan, J Murphy, A Colclough, CJ O'Dwyer, R Murphy, C MacGabhann, C Conway (1-2, f 1-2), C O'Dwyer (0-1), T Barry, C Gormley, C Devins, R McGowan, B Horan (1-1), N Gorey (3-5, f-2), M O'Dwyer and O O'Siochru.

 

 

The previous evening the Kilmacud Crokes senior hurling panel held their second table quiz of the year in Glenalbyn for club members and friends.  The event was very well attended by a wide section of hurling supporters in the club.  Quiz master extraordinaire Dr. Chris Thompson drew the best from his audience ably assisted by wife Fiona and members of the senior management.  A very enjoyable night was had by all. 

 

 

Upcoming Fixtures

 
Date & Time

Venue

Competition

Opposition

2.30pm

Sun 28.11.10

@ 5.10pm

Bray Emmets

Leinster GAA "3G" U-16 Tournament

Wicklow Development
Squad

4.00pm
Always check with team management for late changes
Hurling AGM
The Annual General Meeting of Kilmacud Crokes Hurling will take place on Wednesday the 24th of November at 8.30pm in the Function Room in Glenalbyn House.
Club AGM
The club AGM is scheduled for the evening of 2nd December in Glenalbyn.
Nursery Hurling
Nursery Hurling is back! Training recommenced in St. Killians school temporarily for Sept and reverted to Kilmacud Crokes GAA Club, Glenalbyn on Saturday 2nd October. Please note the following times and contact the managers for any further details. Note: (Equipment will be provided for beginners only, NO registration fee required until 2011)
Hurling (Kilmacud Crokes GAA Club, Glenalbyn)                                                 
·     U5's (2005), U6's (2004) – Saturday 9am to 10am.
·     U7's (2003) – Saturday 10am to 11am.
Children born 2005 are welcome to join Hurling from Sep 2010.
For Hurling, contact (U5/U6) Declan Kane (087-2396094) (U7) Brian Harrison / John Maguire (087-9201743 / 087-6823264), Club Hurling Coach Niall Corcoran (087-9834287)
A meeting for parents of new boys who have recently started at the Kilmacud Crokes Hurling Nursery was held in Glenalbyn on Tuesday September 28th.  At the meeting Hurling Coach Niall Corcoran outlined the coaching aims that we are trying to achieve within the nursery as well as outlining how the hurling nursery is structured.  We got a good response from parents that were willing to help out in the nursery, which is crucial to the success of the nursery. 
We would encourage anybody who is interested in giving a hand out at the nursery to make him or herself known to Niall or the head coach organising a particular skills station on the morning. 
When parents and children arrive in the morning, Marion will be taking the registration for both the 2005 & 2004 groups.  If anybody is in a position to help with registration please make yourself known to Marion at the start of the session.  
Hurling Managements 2010
For details of Kilmacud Crokes Hurling team managements see HERE or click on the image below!