U8s (2004s) Vs Lucan Sarsfields
Home Team
Away Team
Kilmacud Crokes U8s Panel B
WIN
–
WIN
Lucan Sarsfields
First Go Game after the summer break and it was great to have the full crew back and in flying form. The weather was perfect for hurling and both sides were up for it.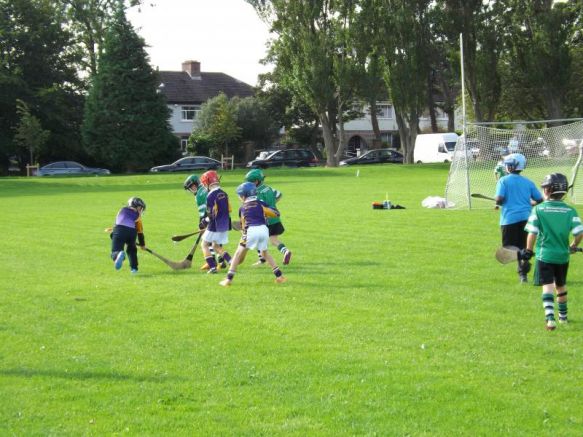 Lucan Sarsfields were well marshalled and the games were very competitive, with some outstanding individuals displays of skill. One highlight of the game was a point scored by a young Lucan player who clipped the ball over the bar from a '65' to score a fantastic point.
Not to be outdone, Kilmacud Crokes also showed the benefits of having maintained training sessions throughout the summer with some excellent team work, particularly in moving the ball out of defence.

(Full match report to follow)